Deathstination: Noah Purifoy Outdoor Desert Art Museum of Assemblage Sculpture
Location:  Joshua Tree, CA
Deep in the Mojave Desert, down several insanely bumpy dirt roads (if you happen to go the wrong way 'cause you believed the lies of some Yelp message board girl), there lives some magic. Magic, thy name be Noah Purifoy.
Purifoy was an artist, an "assemblage sculptor" as he called himself, who once ran the Watts Tower Art Center in Los Angeles. The last 13 years of his life he hightailed it into the desert that is Joshua Tree and constructed INSANE large scale sculptures on his property. You may be asking yourself — why do some sculptures in the desert count as a deathstination? Read on my little death explorers, read on.
By the way, here's Noah, making it clear that he's more awesome than you are. Sorry.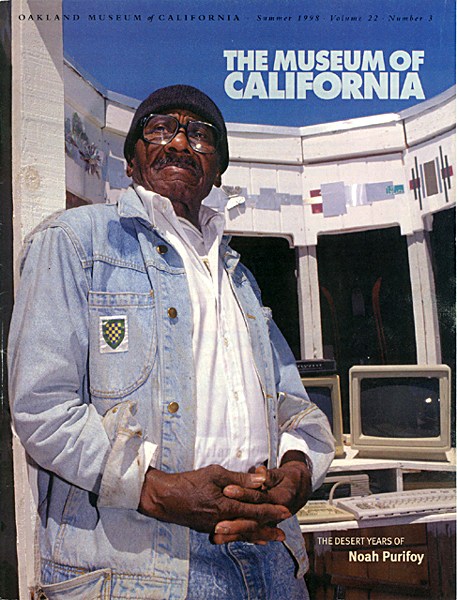 When we finally arrive at the site, labeled only "Noah's Art Site" on a small handpainted sign, we are immediately struck by the magnitude. This is not like "oh, cute, some sculptures," this is like two acres of large scale works from metal, wood, bowling balls, everything. And they're not tacky either.  I mean, perhaps this should go without saying, but so often when artists "assemble" things it's like, plastic beaded curtains and tie dye and glass and bullshit. This is not that. These are impressive.
My companion on this day in the desert is the always adventure-ready David Forrest, one of my besties and the music man behind the synth stylings of Ask a Mortician. There was not one other soul in there until the very end, so we could roam as we pleased.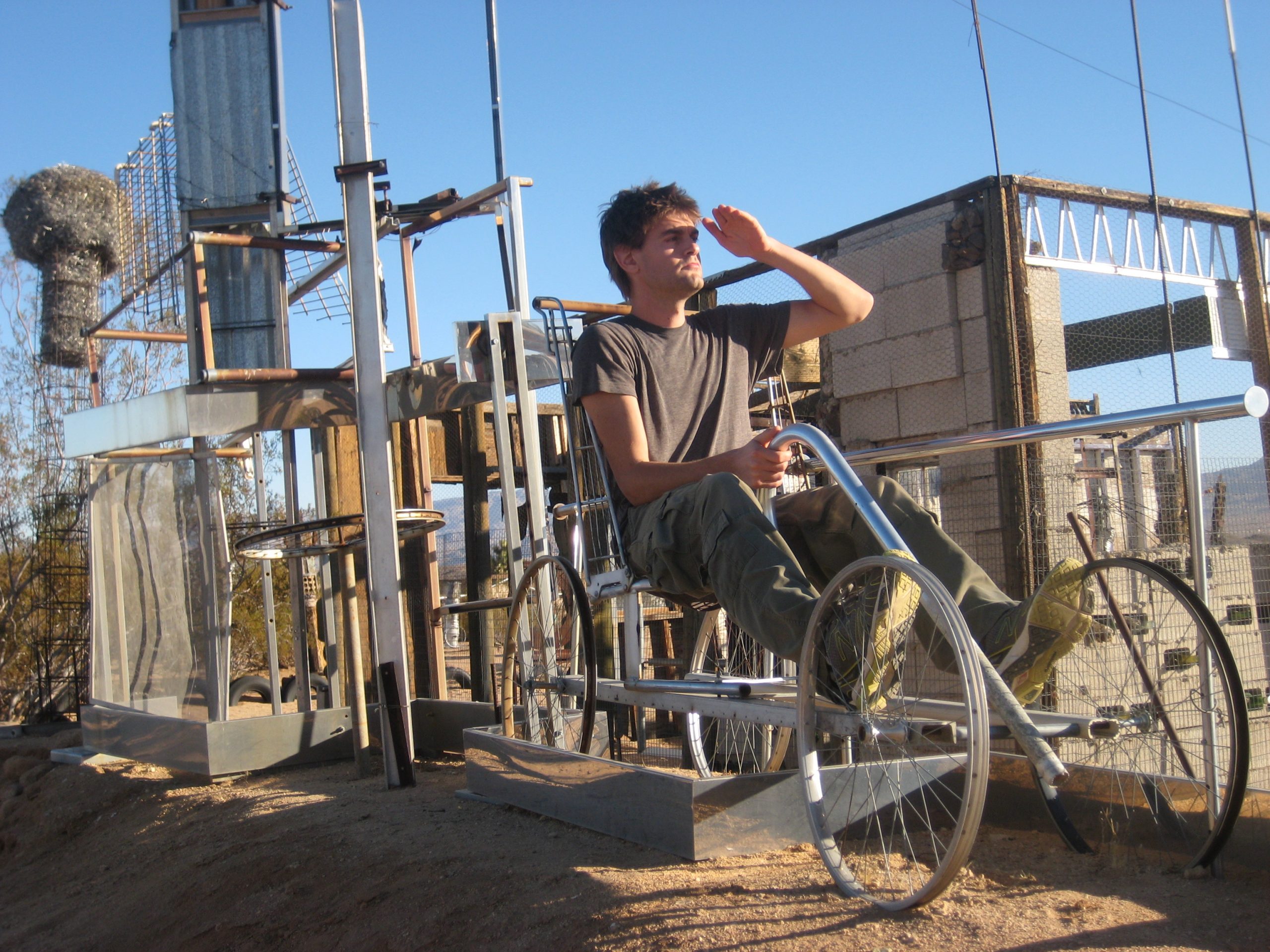 This is an important deathstination because of how aware Purifoy was of death and decay in his work.  He wrote that, "because of the extreme climactic conditions in the high desert, it has been interesting to watch the pieces as they weather. I recognize nature as an intricate part of the creative process." 
He went on to discuss how the weathering and decay of the pieces allowed him the freedom to loosen his process, to use materials he wanted and not focus on the long term or the artist's fear of permanence.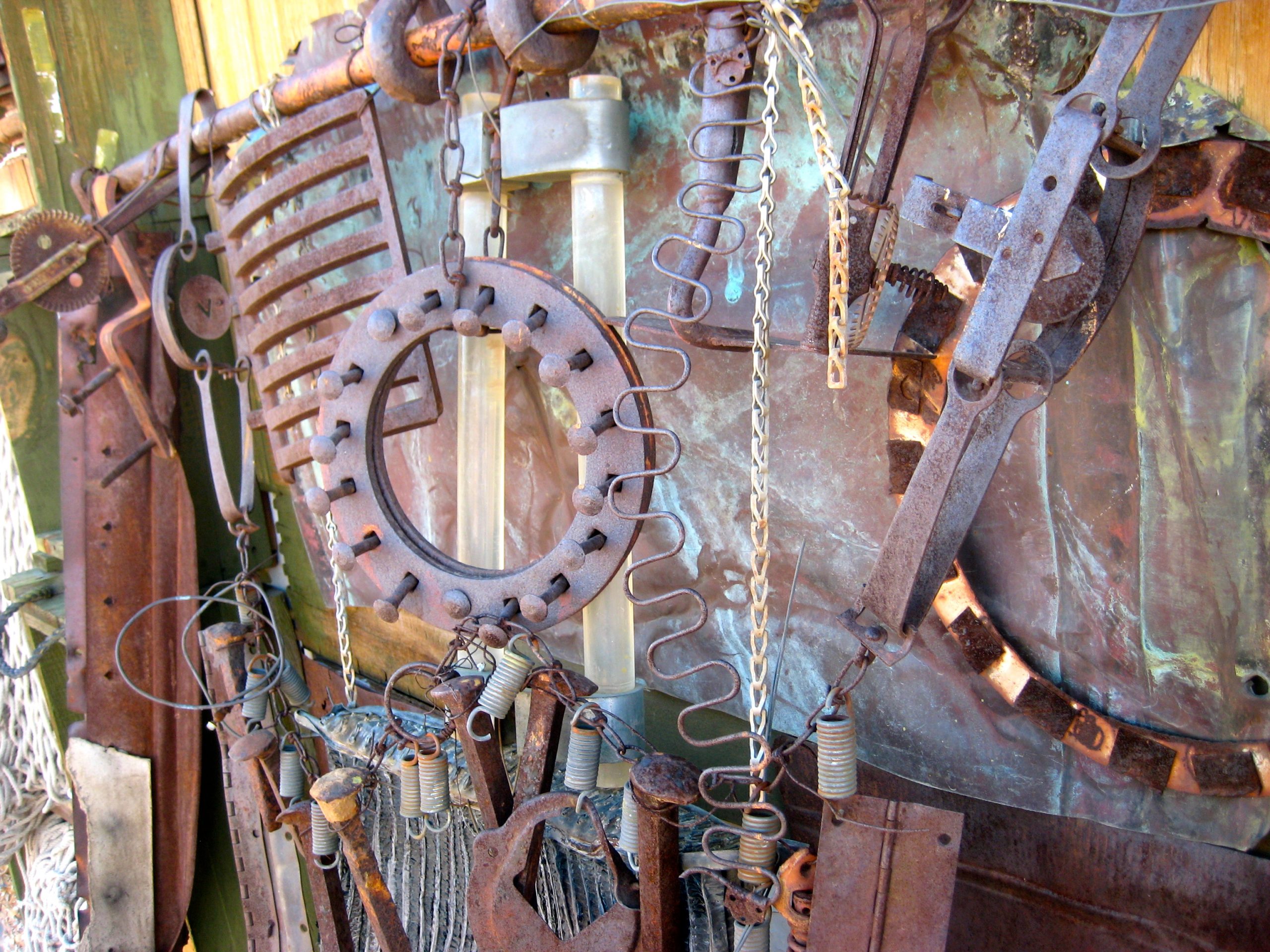 As a result, since Purifoy died in 2004, the sculptures have become a decay lover's paradise. They are maintained, insofar as a foundation keeps it clean and makes sure they are not going to kill anyone who wanders in.  But much of the pieces have been allowed to mingle with the elements and become something else entirely.
It's worth noting that Purifoy died here on site, adding an extra layer of gravitas. One must die with their art, you know. From an NPR piece: "He was found dead in his smoke-filled home, still sitting in his wheelchair. It's believed he fell asleep while smoking." I've never heard of "death by falling asleep while smoking" so I'm sure there is more to the story.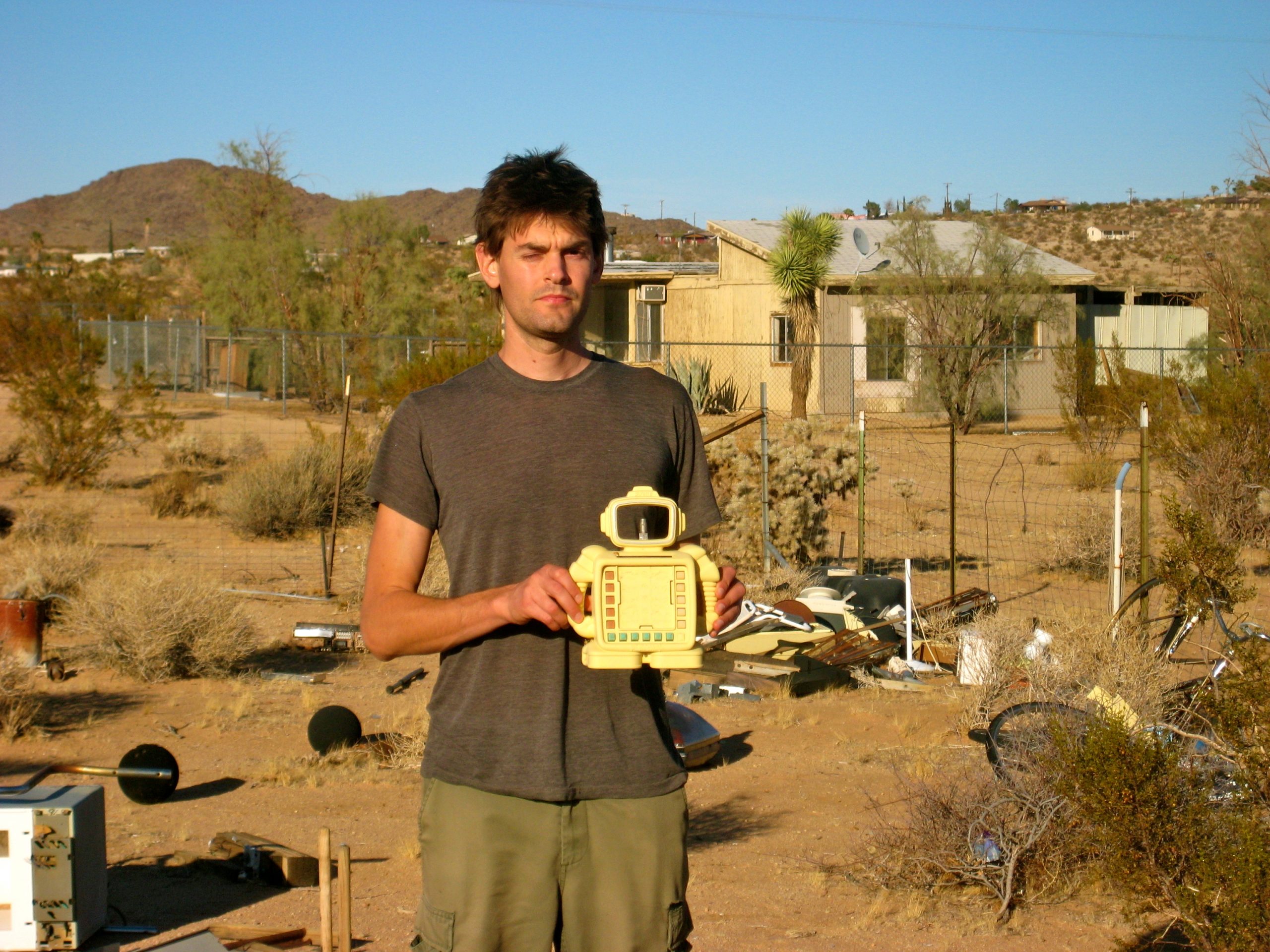 Being January, the weather was temperate, but I imagine coming here in the summer can be almost unbearable. Perhaps that is my lily white aversion to the sun talking, but if you're visiting in the non-winter months I suggest a parasol and bottles of water. Maybe a swooning butler to catch you if you should fall.
Even when you think some piece of Porifoy's art is a little too trash heap-esque (old computer monitors, piles of decomposed clothing, etc) you'll read the description of the piece on the little pamphlet provided at the entrance and it turns out it was built from the wood salvaged from a burned-down house in the desert or clothes piled and rotted to act as a metaphor for the social conditions of the poor.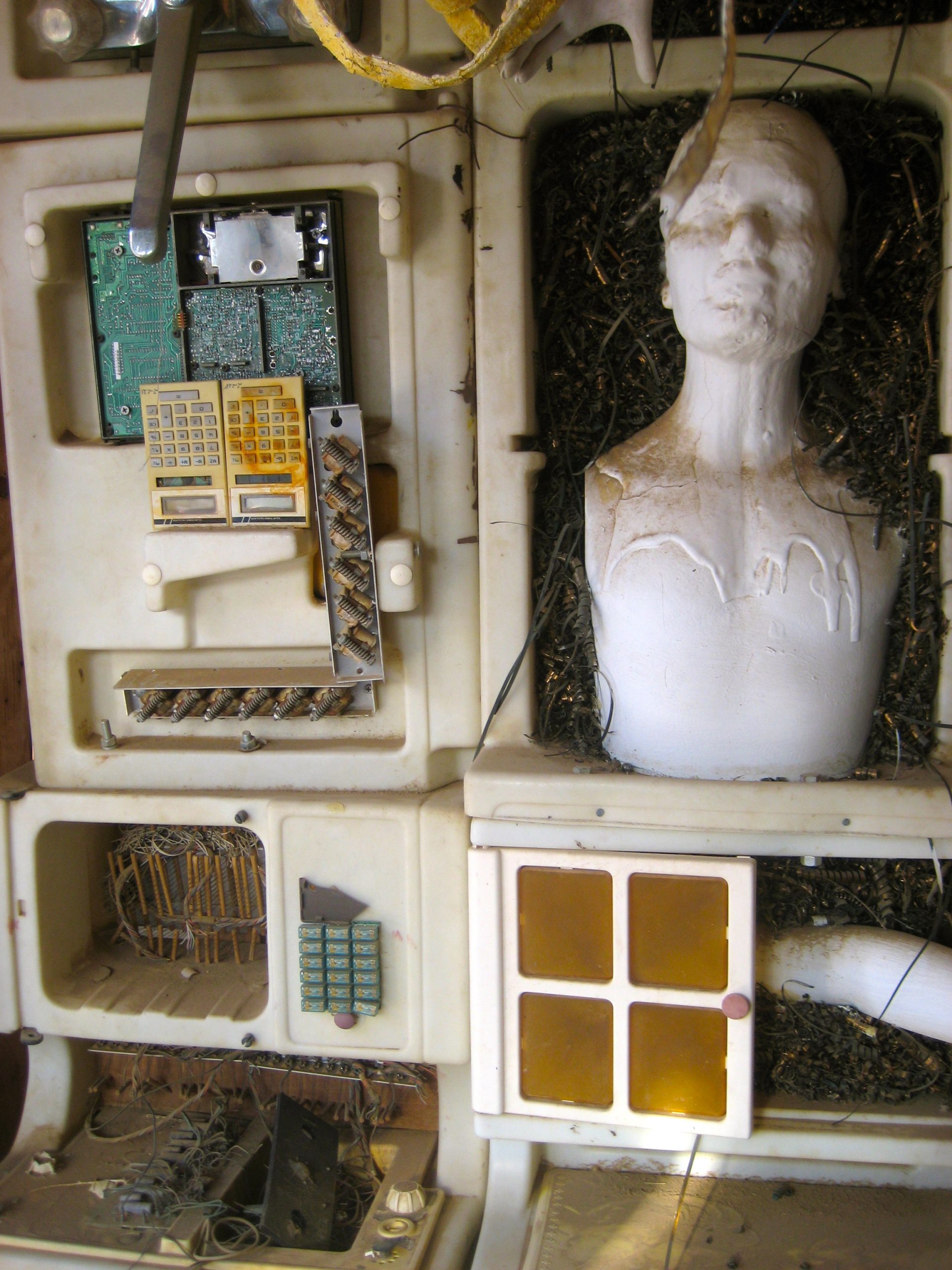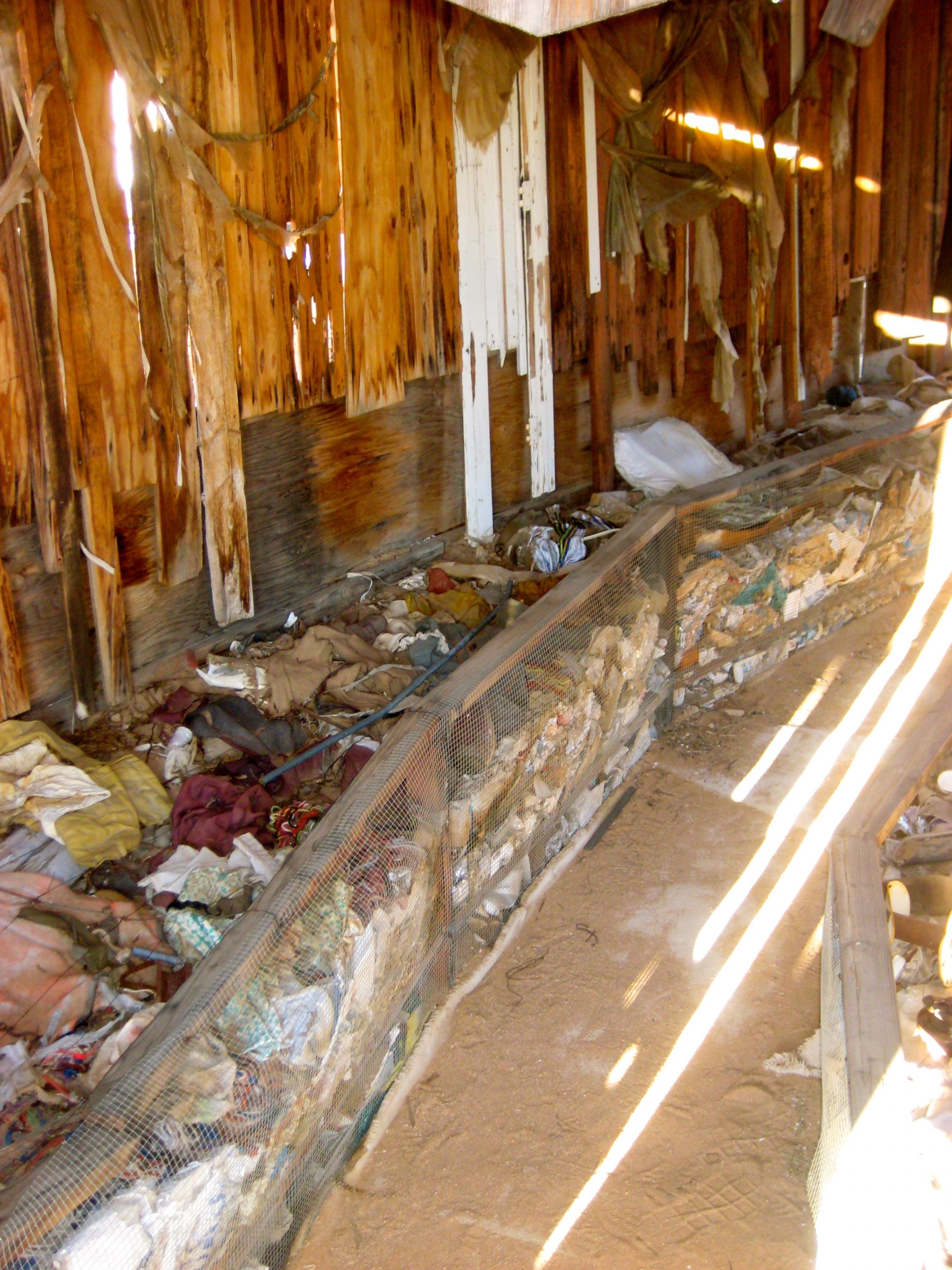 To recap.
You will enjoy this deathstination if you like: Decay, Death, The Desert, Reminders of your own Mortality, Artists Dying Amongst their Art, Previews of the Inevitable Decline of all Civilizations.
Cons: Heat, Sand. That's pretty much it. I hate those things, but I got over it. You will too.