Hey guys, Ampersand Gallery, in Portland, is having an exhibition of morgue photography from the 1930s.
Oh. Whoops. The exhibition was in 2010. My bad.
I'm putting these up anyway because they look so perfectly as dead bodies actually look. I'm asked quite often whether or not dead bodies are "scary" or if I worry about ghosts and spirits at work. The answer, frankly, is no.
There is a profound power to being in the presence of the dead. Sure, they are but mortal shells, but there is an indescribable energy to them. At the same time, there is no mistaking the living for the dead. The dead have a strange palor to them. Vacant eyes, mouths askew. You can see that the animation of life has left the building, so to speak.
I wanted you to see these pictures because they are beautiful and, more importantly, the reality of death.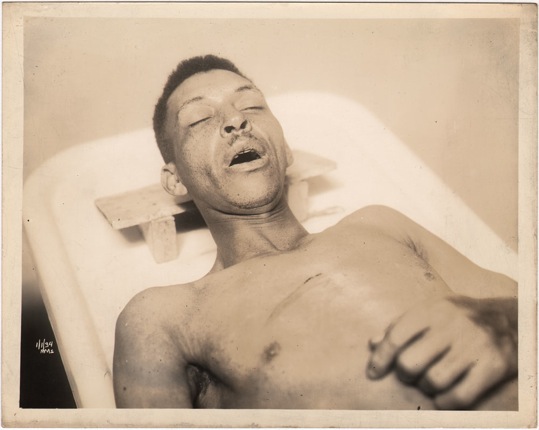 Visit their site for even more photos from the exhibition:  Ampersand